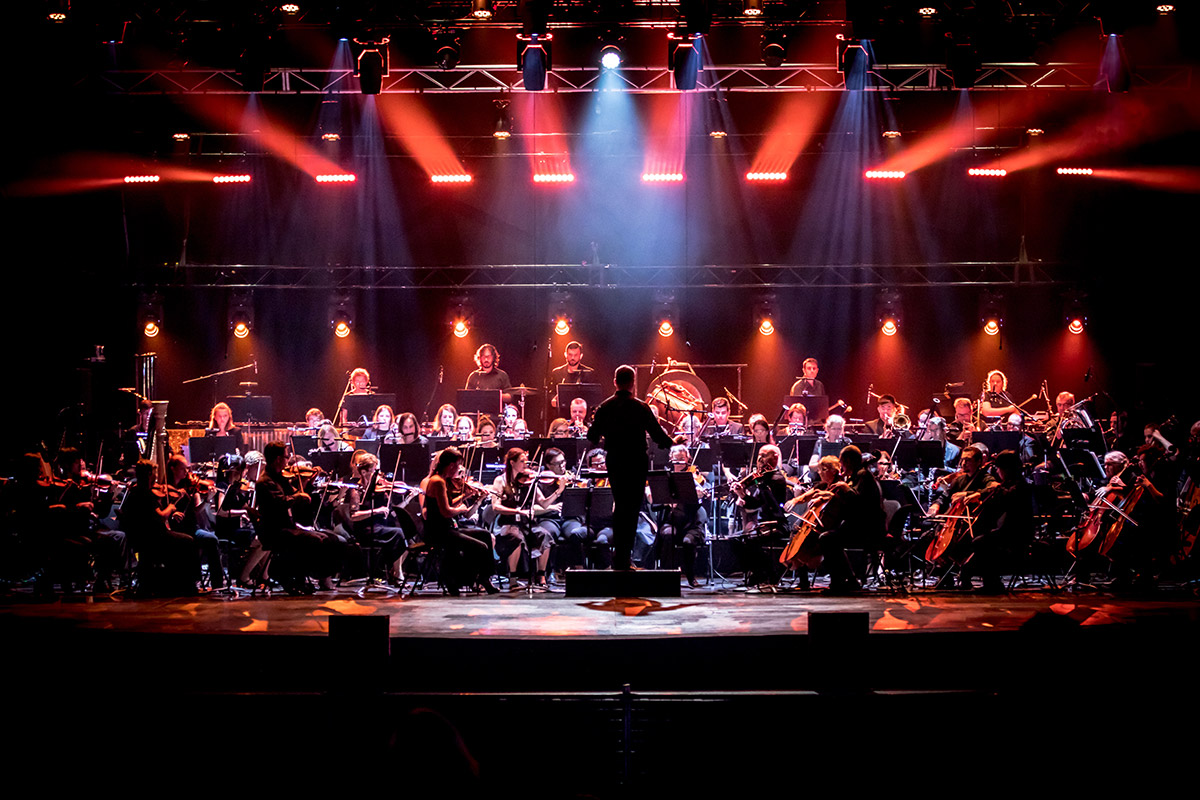 A GLOBAL ORCHESTRA INITIATIVE
Thousands Play Along With The Sydney Symphony Orchestra Forming A Truly Global Orchestra, To Play In The "Concert For The Planet".
The Global Orchestra was founded in 2013 with the aim of combining technology and creativity - for the planet's sake. In March 2014, during Earth Hour, the first "Concert For The Planet" was staged. At that inaugural event, an ensemble orchestra played Vivaldi's Four Seasons - at the Balmain Town Hall - to a rapt, enthusiastic audience.
The Concert For The Planet has grown exponentially.
During Earth Hour 2015, Global Orchestra Foundation took a leap of faith, growing The Concert For The Planet into an international collaborative music project.
At the stroke of 8.30pm on 29 March 2015, when lights were switched off all over Sydney, the Sydney Symphony Orchestra (SSO) began playing the Concert for the Planet, leading a mass-participation, multi-location performance of Holst's The Planets. With sheet music & special technology called conductor-cam easily accessible through our website, more than 200 schools, community groups and orchestras across 350 global locations participated in this extraordinary, collaborative event.
In a world's first, participants who had access to www.globalorchestra.com were able to play the same piece of music at the same time.
Enabling timing and harmony across locations, the Global Orchestra developed the "Conductor-Cam". Through this application, musicians from around the world were give the novel opportunity to play with the SSO in time, guided by legendary conductor David Robertson. For some musicians, this was a once-in-a-lifetime opportunity to play alongside the world's best.
Thanks to the power of technology, satellite events across the globe were able to participate in this experience, including a number of musicians from NASA in Langley (USA).
Participants didn't have to be classically trained musicians to join in. Through a campaign spearheaded by Monic Trapaga, we encouraged everyone to join in - regardless of their experience or instrument - even if that meant using ordinary household objects to play along!
The Concert for the Planet proved to be popular with music teachers and primary schools. In fact, the Global Orchestra worked closely with industry leaders to develop fun and informative lesson plans. These resources developed into our online learning platform. Some combining the music (Holsts's The Planets) with science (the solar system).
Web-streams were hosted on youtube and www.globalorchestra.com, allowing virtually anyone in the world to be part of this "global orchestra".